PRODUCT RANGE
GYPSUM

| Product No. | Type | IP Rating | Downloads |
| --- | --- | --- | --- |
| Gypsum | Full Soft Edge / 140mm Edge | IP20 | |
| Gypsum | Full Soft Edge / 140mm Edge | IP44 or IP54 | |
Description
DAL is downlight manufacture specialist with 35 years of experience from recessed downlighter, recessed adjustable downlight, wall washer, trimless, surface, wall mounted, interior rated, exterior rated, mounting on plasterboard ceiling, metal tile ceiling, timber ceiling, acoustic ceiling and now Gypsum ceiling.
The DAL 'Gypsum downlighter' is trimless, it has no extra visible trim and a minimal reflector return that fits neatly in a 200mm x 200mm robust gypsum, this can be adjusted so it can be level with the ceiling. Gypsum downlighters are available as 'total continual soft edge' or a Ø140mm aperture with a neat fillet, which is otherwise difficult to achieve in gypsum / plaster installation. It is easily to install with minimal finishing providing a glow and reveals character of the material. Perfect for hotels and high end residential.
The gypsum is easy to work with, it is fire resistant and has an excellent acoustics property. It is strong and workable at the same time, it does not need to be curing, which makes it ideal construction material. Once smoothen and painted it provides an excellent finish.
DAL Gypsum downlighter is designed for the future in mind, the high-end components are all accessible through the aperture, even with 50,000 hours life. As new technology is constantly in the horizon, the LED, LED driver and lens can easily be accessed and changed without the costly re-decoration.
MORE Custom PRODUCTS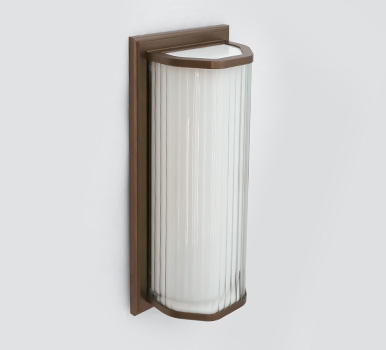 Linear Deco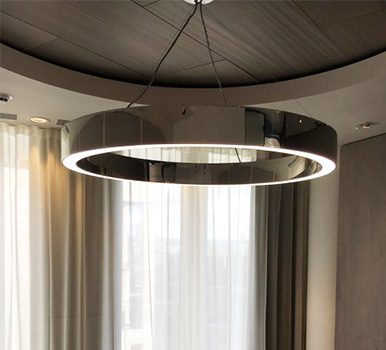 Pendant Luminaire
BACK TO TOP